Western Pennsylvania
We're in Allegheny, Washington, Butler, Beaver, and Erie counties, and anywhere there's commercial construction in Western PA.
Architectural product consulting in
Pittsburgh, Erie, and the surrounding areas
Our hometown and HQ are in Bridgeville, PA. Pittsburgh and Erie are right up I-79. We're in Pittsburgh in 20 minutes and Erie in less than two hours.
We're proud to serve the commercial architects and contractors who bring workspaces, hospitals, R&D centers, hotels, stores, sports facilities, multifamily communities, and much more to this region.
Our clients infuse their built environments with products that enable Western Pennsylvanians to live well, do their best work, and keep surprising everyone. It's modern, clean, and gorgeous here. We're thrilled to be part of the reason why.
High-Touch Product Services, Wherever You Are in Western Pennsylvania
No matter the size of your firm or your commercial construction project in Western PA, we deliver a product partnership you can count on.
One-on-One Product Consulting
You're not a number in our queue; you're a member of our partner family. We work with you personally in product discovery, selection, documentation, purchasing, and installation management.
Full Product Documentation
We prepare product specifications, takeoff drawings, pricing estimates, bid support, purchase orders, and invoices. All the detailed docs you need throughout every project phase.


Onsite Advisory
Real products need to be considered in the real world. For this reason, we visit you on Western PA build sites from visioning to sketching to design development to construction to ribbon-cutting.
Our Projects Span Western Pennsylvania
RJ Bridges has helped shape the Pittsburgh landscape since 1984. Over the years, we've outfitted some of the area's most economically and culturally visible projects with state-of-the-art architectural products.
Here are the locations of just some of our project sites in Western PA. 
Beaver, PA
Bethel Park, PA
Bradford, PA
Bridgeville, PA
Brookville, PA
Butler, PA
Clarion, PA
Cranberry, PA
Dubois, PA
Erie, PA
Grove City, PA
Meadville, PA
McMurray, PA
Monroeville, PA
North Star, PA
Oakland, PA
Pittsburgh, PA
Robinson Township, PA
South Fayette, PA
Upper St. Clair, PA
Washington, PA
Waynesburg, PA
Featured Project in Western Pennsylvania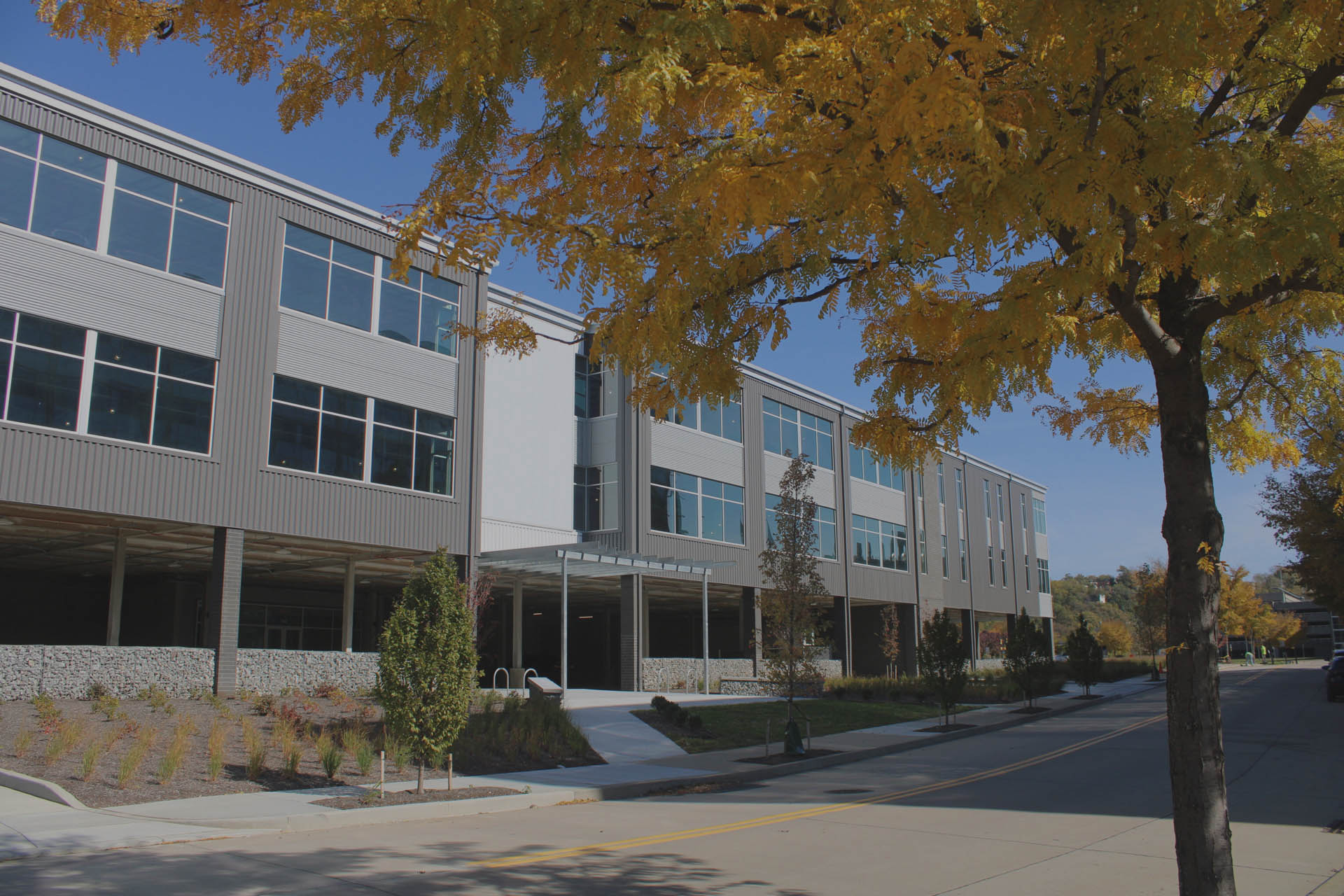 Elmhurst Innovation Center
Pittsburgh Technology Center, Oakland
Are you a commercial architect, contractor, or manufacturer with a focus on Western PA?
We're Pittsburgh-born-and-bred. Our product consulting and sales services will help you thrive here.