Products
We connect architects and contractors with the best architectural products for their commercial projects. Welcome to our product portfolio.
Premier Architectural Products from
Idea to Installation
The perfect products for commercial space have a huge role to play. They must support the project vision, enhance the user experience, uphold structural integrity, and deliver sustainability.
They also have to look gorgeous and last for years to come.
RJ Bridges is the product expert that helps architects and contractors check every box.
Here's how we partner with you on architectural building products:
Products for Your Designs and Schematics
We help you discover and select products that establish a superior basis of design and that fit project goals precisely.


Product Purchasing
We manage the entire purchasing process for each product you choose. We handle ordering, tracking, delivery, and vendor communication.
Product Technical Documentation
We supply the specification documents and construction takeoffs for all the products we sell. No more combing through websites, digital catalogs, or data sheets for the info buried inside.
Green Products
All the products we offer, and all our vendor and manufacturer partners, support your sustainability goals, such as LEED certification.
Expansion Joint Covers
For flawless transitions between joint openings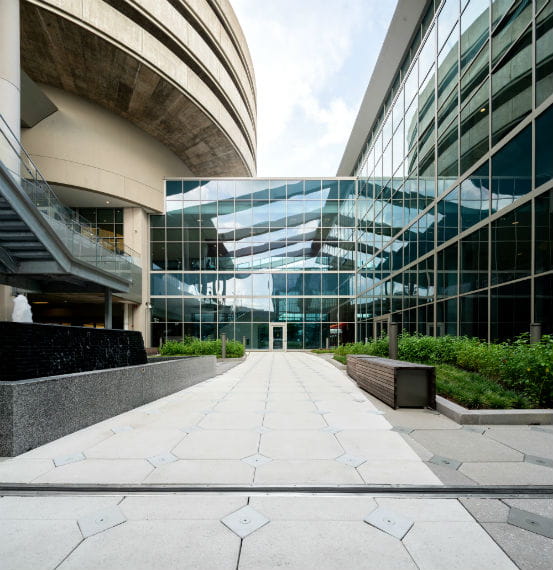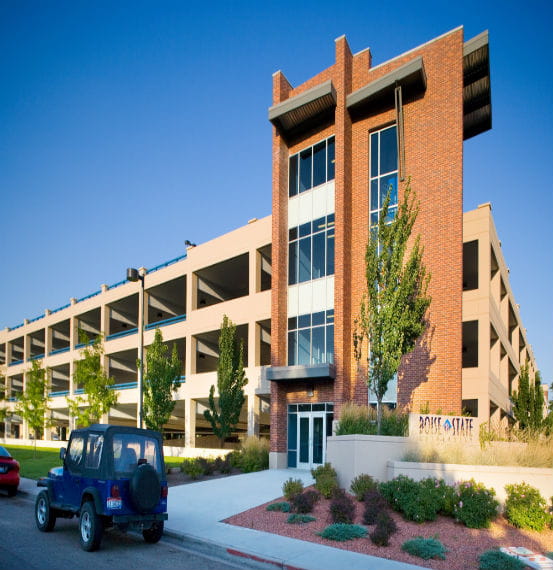 Temperature changes, settlement, wind, and weather require expansion joints. And a seamless user experience requires disguising them well.
We offer expansion joint covers that preserve the aesthetic and safety of any built environment. They're design enhancements rather than design challenges.
Types of Expansion Joint Covers
Floor joint covers
Wall and ceiling joint covers
Parking joint covers
Exterior joint covers
Tile joints
Fire, moisture, and acoustic barrier accessories
Our Partner for Expansion Joint Covers

Architectural Louvers
For optimal airflow and protection from the elements, with magnificent design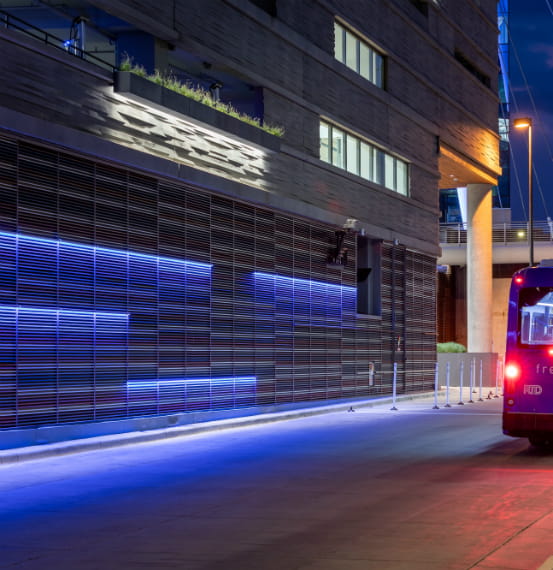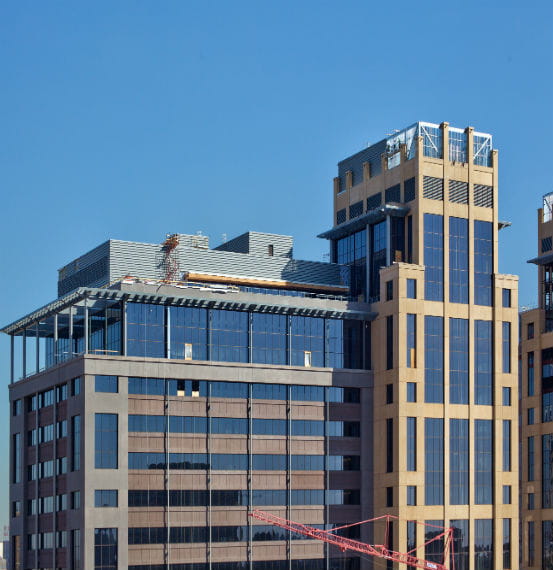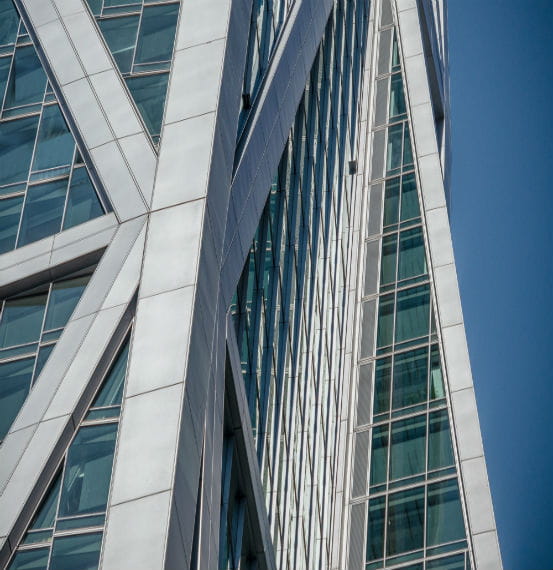 Architectural louvers are a design sweet spot: they perform essential functions, like delivering clean air to building occupants and protecting buildings from weather and debris. And they bring polish and flair to a building's design.
We offer architectural louvers that protect your built environment while giving it just the facade you're looking for.
Types of Architectural Louvers
Storm resistant
Extreme weather resistant
Blast resistant
Acoustic
Drainable and non-drainable
Bold line or thin line
Operational or fixed
Sightproof
Our Partner for Architectural Louvers

Louvered Equipment Screens
For transforming unwanted views into integral design elements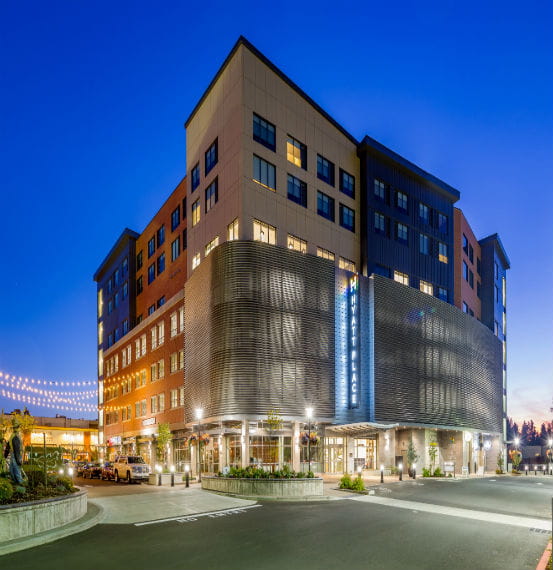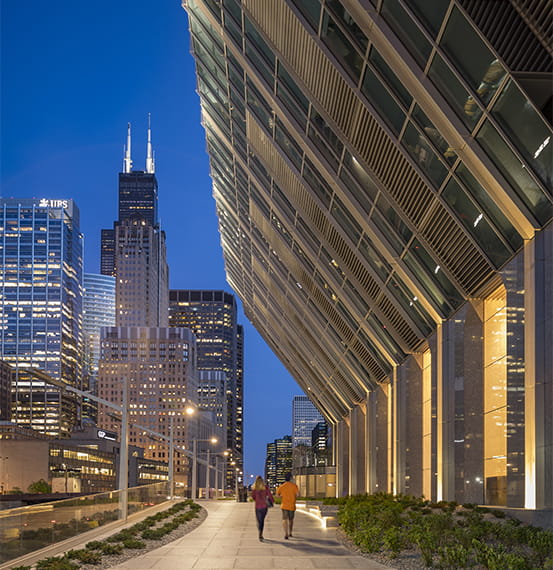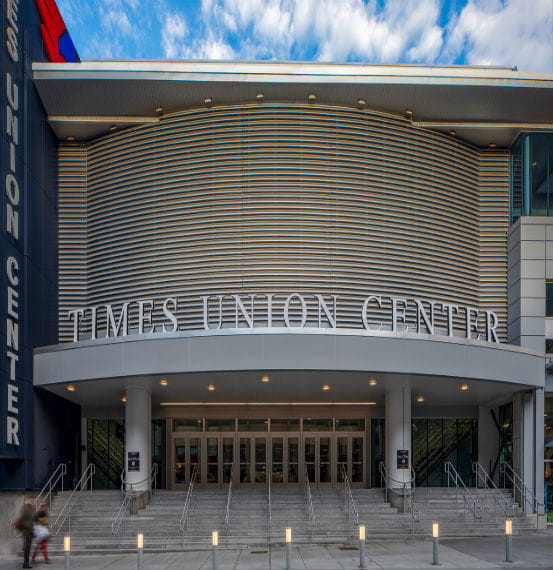 The day-to-day business of a building doesn't always do favors for its view. Mechanical systems, trash, and other necessities on rooftops or adjoining spaces have always presented a concealment challenge.
We offer louvered equipment screens that turn a design challenge into a design opportunity. They help you turn a visual barrier into a visual experience.
Types of Louvered Equipment Screens
Horizontal or vertical blades
Standard or metallic colors
Metal or wood grain patterns
Our Partner for Louvered Screens

Louvered Glass Units
For privacy, hygiene, and environmental control, without maintenance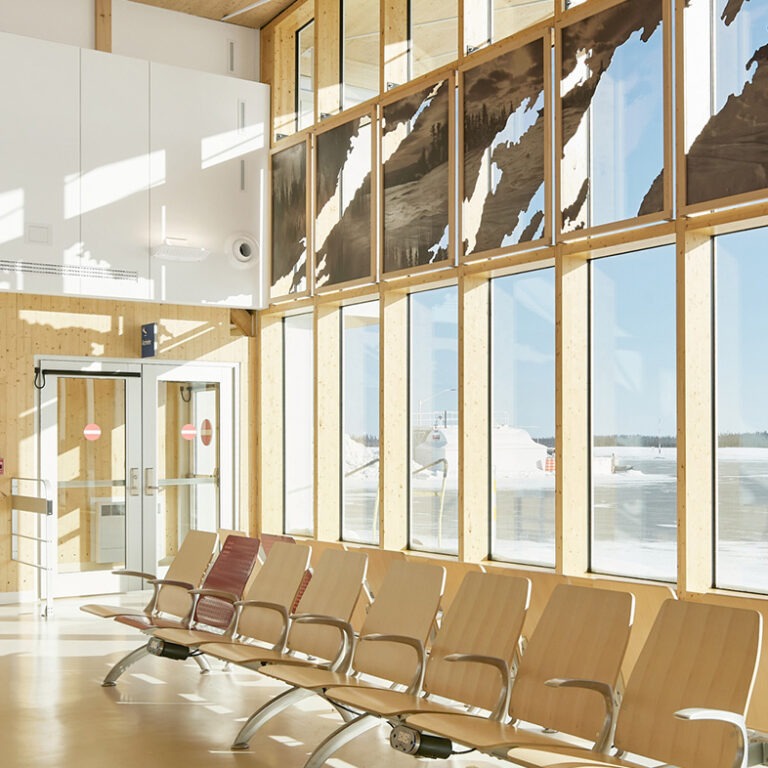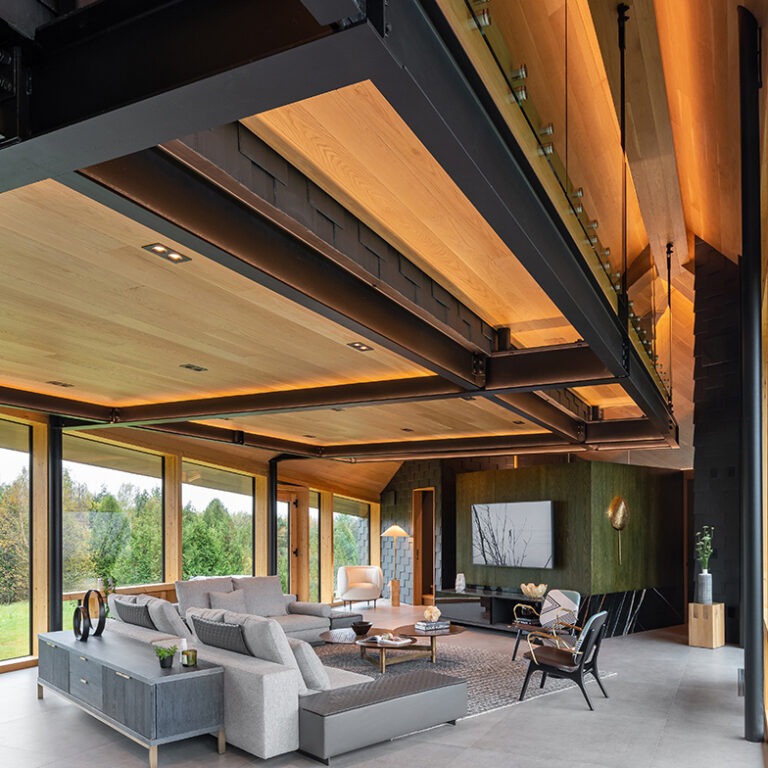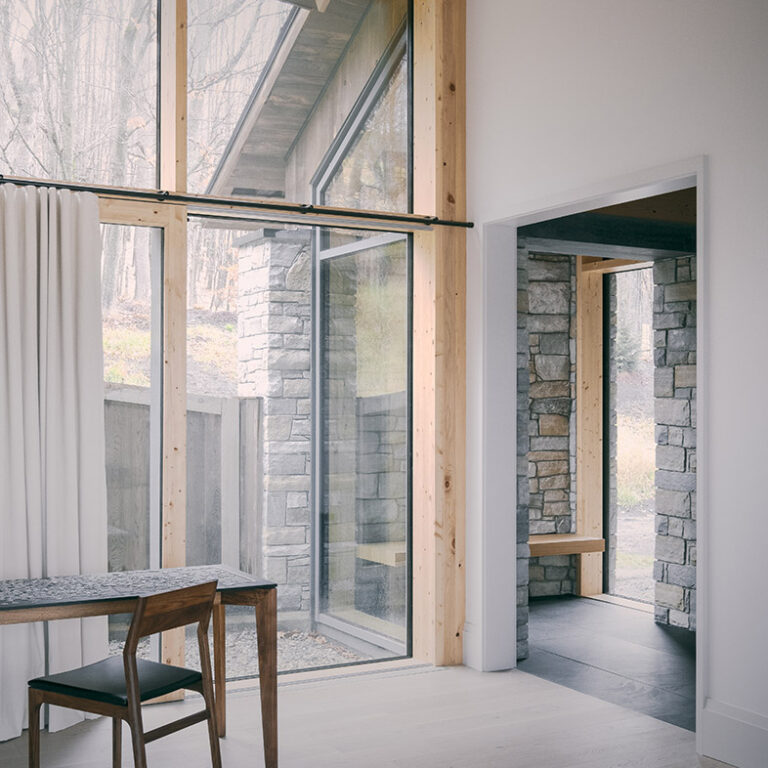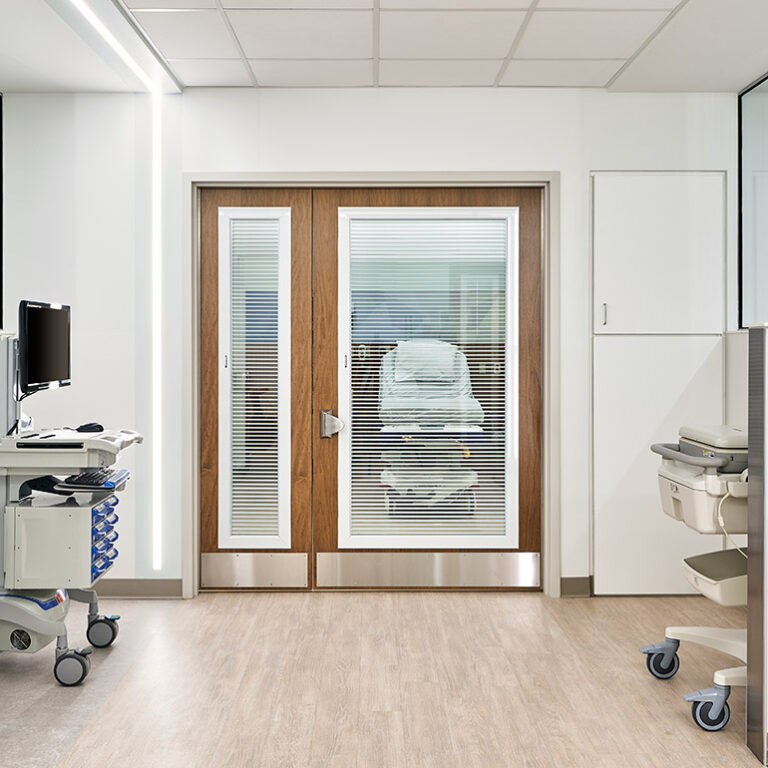 Cordless louvers or blinds between airtight glass panes are sleek and brilliant. They're both a design element and a maintenance-free tool for controlling light, heat, sound, and line of vision.
We offer louvered glass units for interior spaces where you need adjustable visibility, infection prevention, and contaminant control. We also offer them for exterior spaces where you need to reduce energy consumption.
Types of Louvered Glass Units
Double or triple-glazed units
Tempered or laminated tempered glass
Low-E glass
Lead glass
Protective glass: fire-rated, security, and laser-protective varieties
One-way mirror glass
Tinted glass
Glass-clad, standard, and scratch-resistant polycarbonate
Ceramic frit of sandblasted glass
Printed Glass
Sunshades
For sun control solutions with powerful visual impact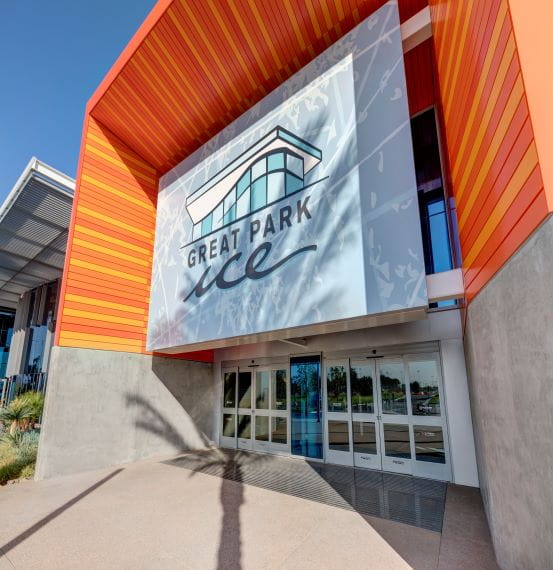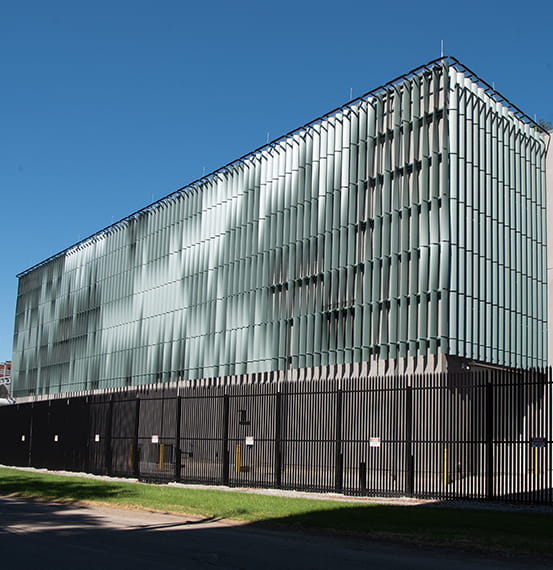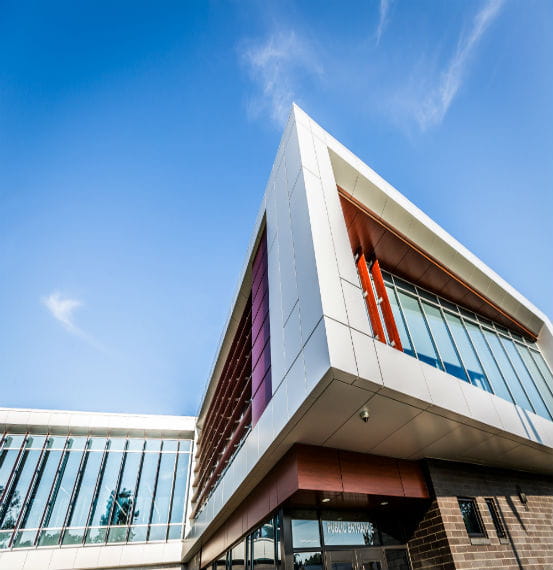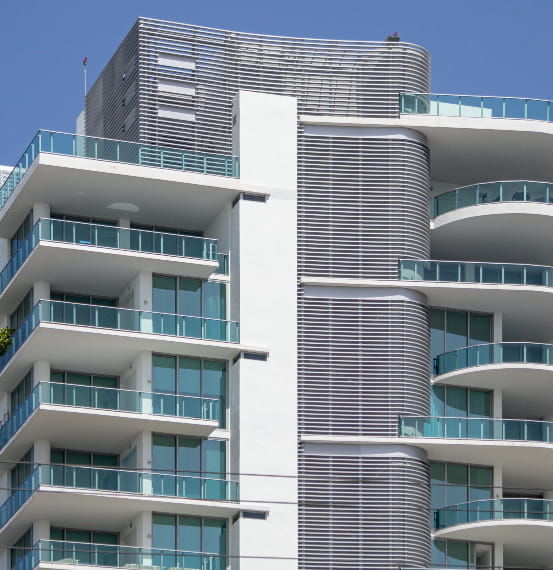 Sun control has never looked so good. It features modern materials in a variety of shapes, patterns, textures, and mounting options.
We offer sunshades that improve energy efficiency, reduce glare, regulate temperature, and filter light beautifully in all your built environments.
Types of Sunshades
Cantilevered
Suspended
Linear
Twisted extrusion
LED lighting-enabled
Shadow projection-enabled
Dapple-effect enabled
Cable-restrained for a floating effect
Our Partner for Sunshades

Translucent Daylighting
Metal Framed Glass Skylights
For bright interior spaces and energy-efficient building envelopes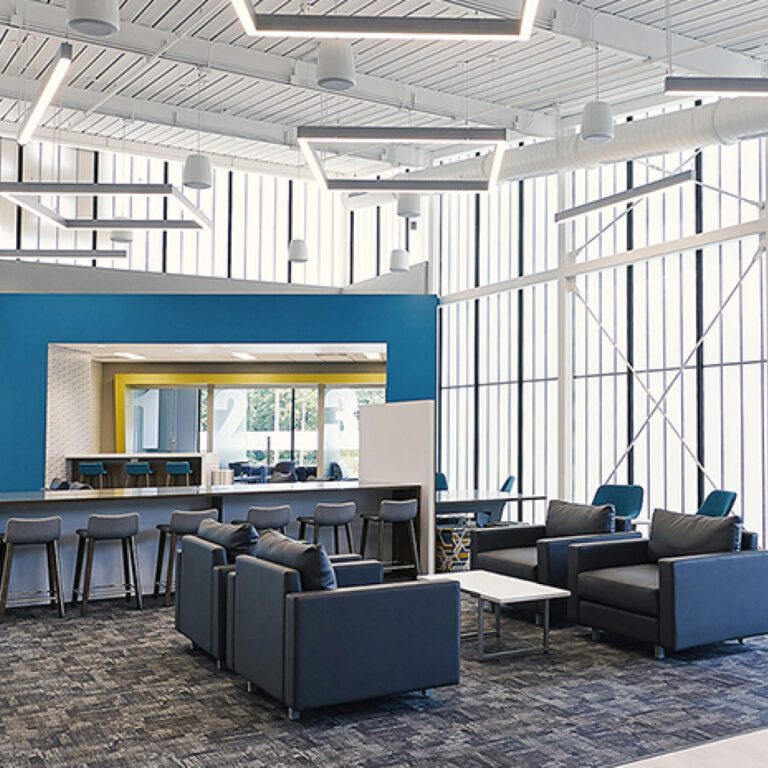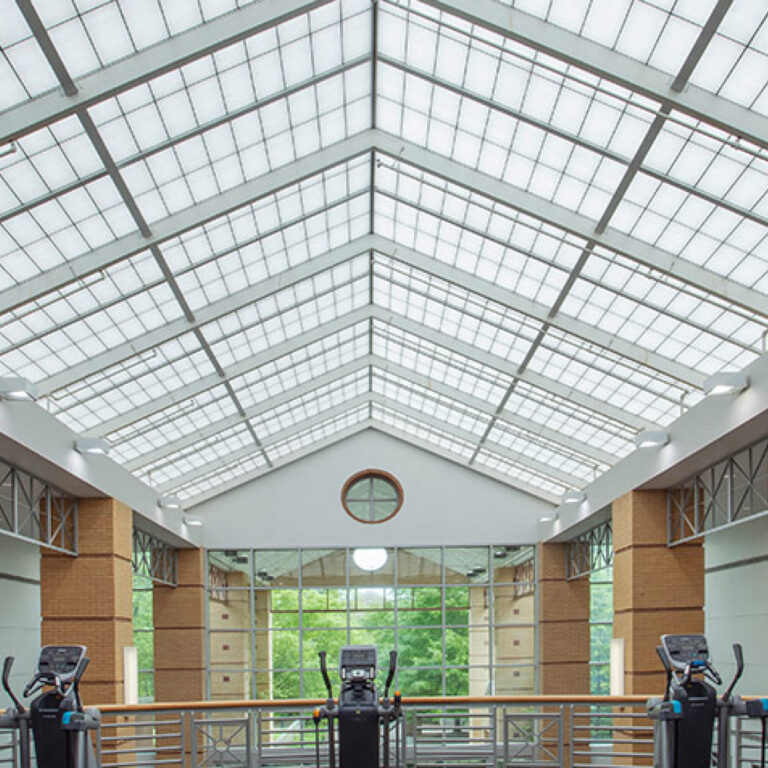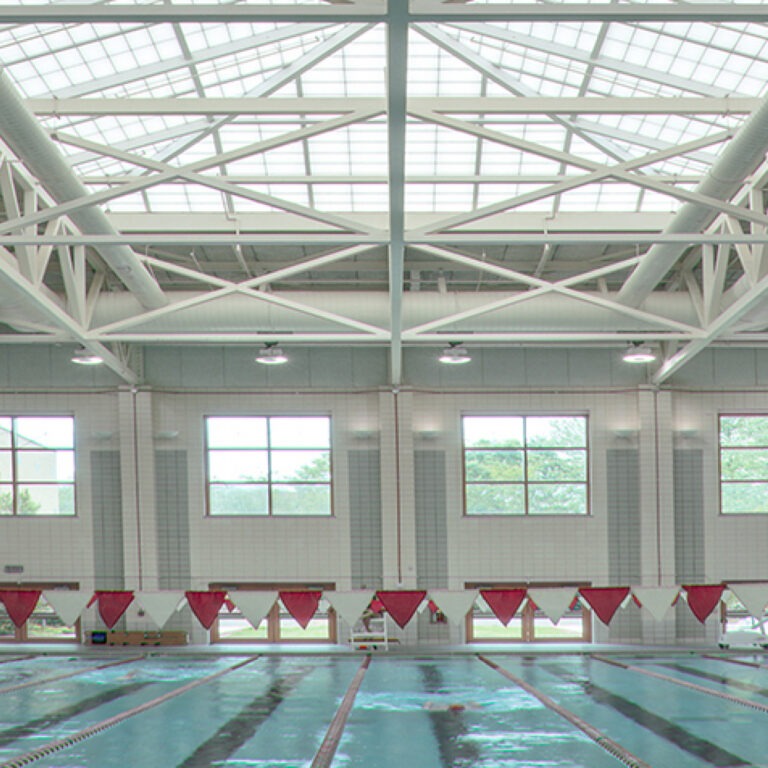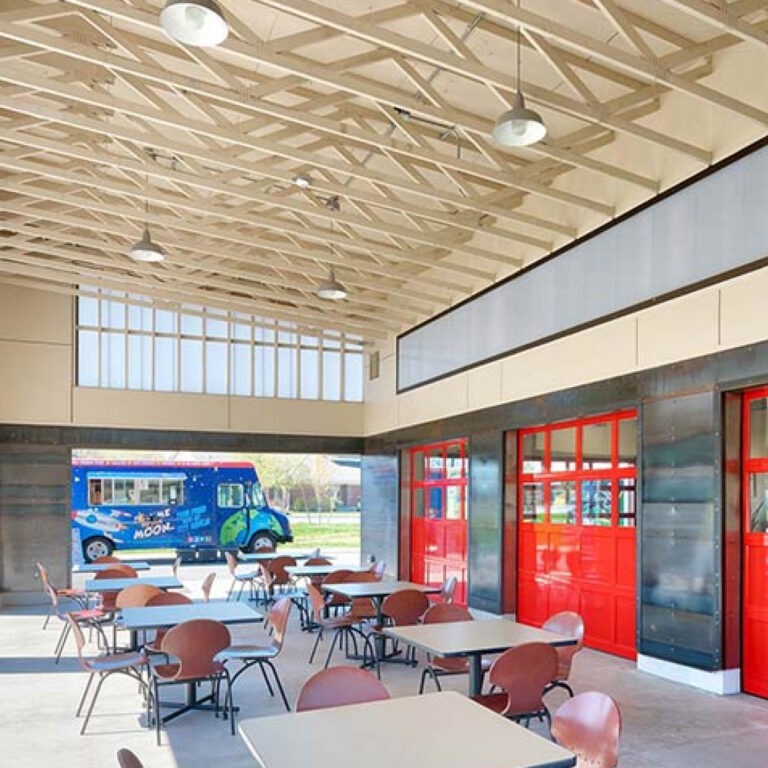 Daylighting is an always-advancing art and science. Beyond bringing natural light to indoor environments, modern daylighting systems can serve as dramatic, signature features and deliver precise thermal control.
We offer translucent daylighting systems that suit any type of facade or assembly and perform in any type of structure or site.
Types of Translucent Daylighting
Glass and fiberglass systems
Windows
Storefronts
Curtain wall systems
Roof systems
Skylights, including metal-framed glass assemblies
Canopies
Cladding and rain screens
Composite and Laminate Panels
For a layer of protection and a design statement in all types of architectural elements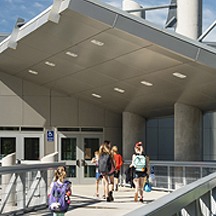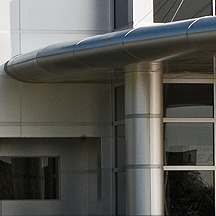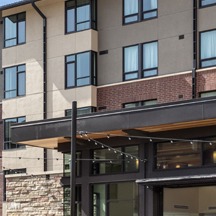 Entrances, columns, walls, soffits, and fascias are all opportunities for cladding. It can define a building's identity and give it durability.
We offer metal composite and laminate panels that serve as standout focal points, blended elements, detailed finishes, and unexpected touches for your projects. All panels are lightweight, strong, and sustainable, so they not only look great but perform well .
Types of Composite and Laminate Panels
Field-assembled or shop-fabricated
Aluminum composite material
Metal Composite material
Manufactured wood laminate
Glazing infill
Our Partner for Composite and Laminate Panels

Extruded Aluminum Cladding
For wall assemblies that combine modern durability with any look you can imagine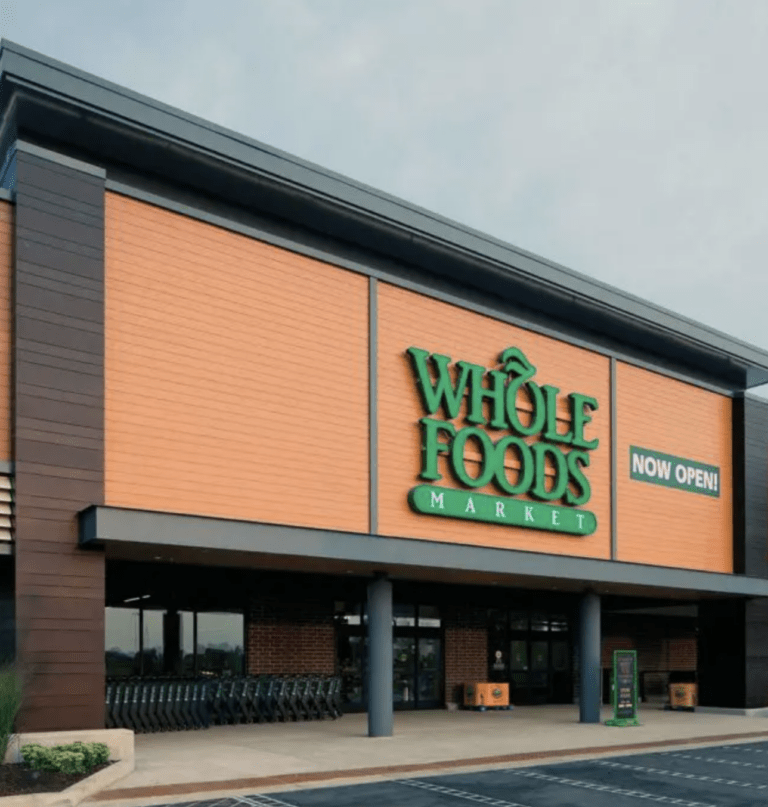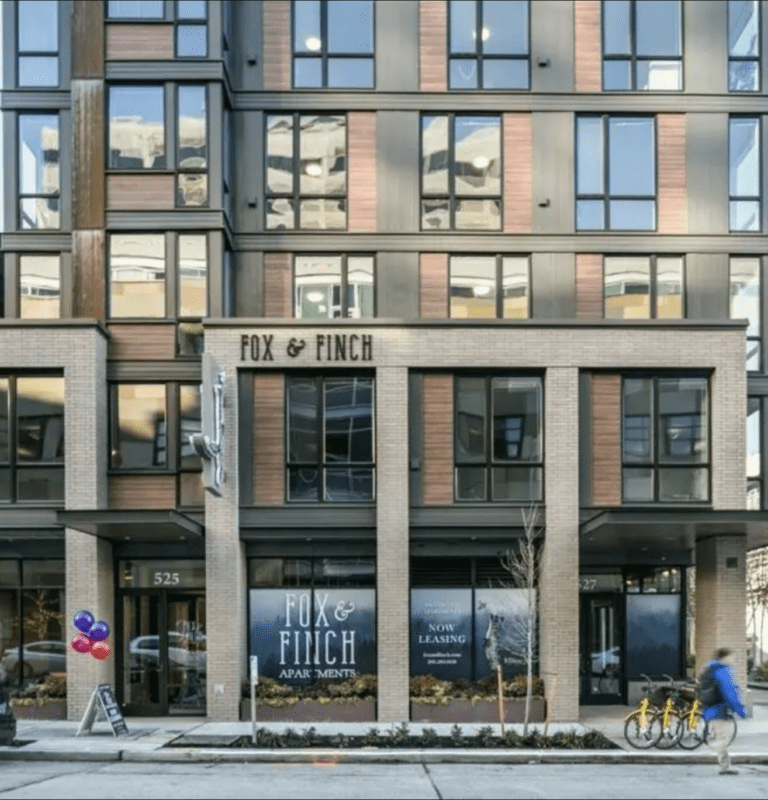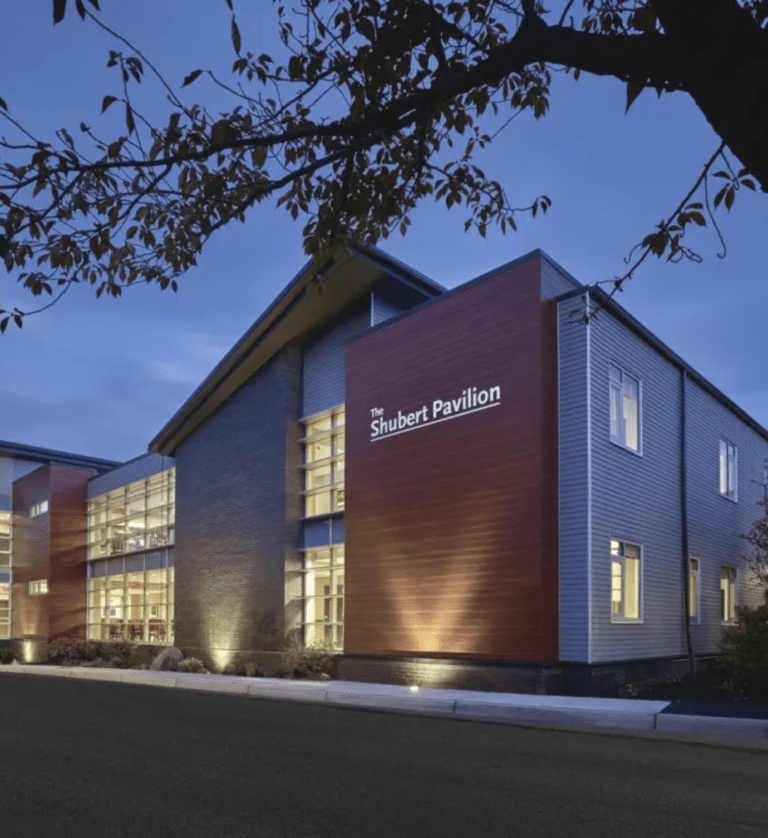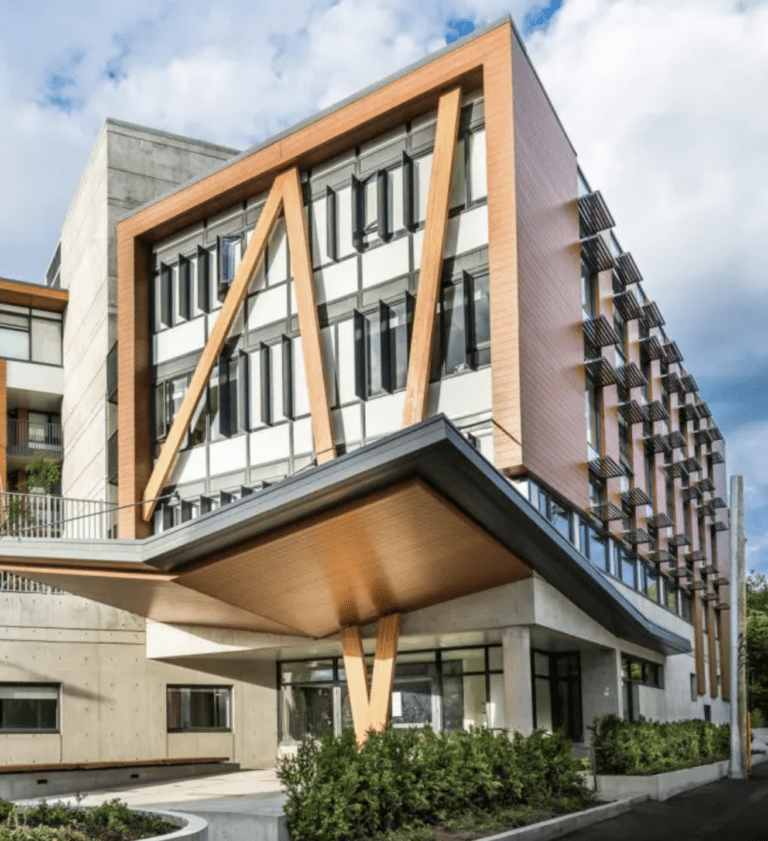 Extruded aluminum cladding can deliver an aesthetic that's natural or industrial, classic or contemporary, charming or formal. Plus it insulates, repels water, and supports indoor environmental quality.
We offer extruded aluminum cladding for both siding and soffit applications in a nearly endless variety of finishes.
Types of Extruded Aluminum Cladding
Tongue and groove, rear-ventilated planks
Large-format panel systems
Open joint beams, fins, or planks
Woodgrain, solid, and specialty aluminum finishes
Our Partner for Extruded Aluminum Cladding

Aluminum Fire-Rated Systems
Windows, doors, facades, partitions, roofs, and skylights that protect built environments and everyone inside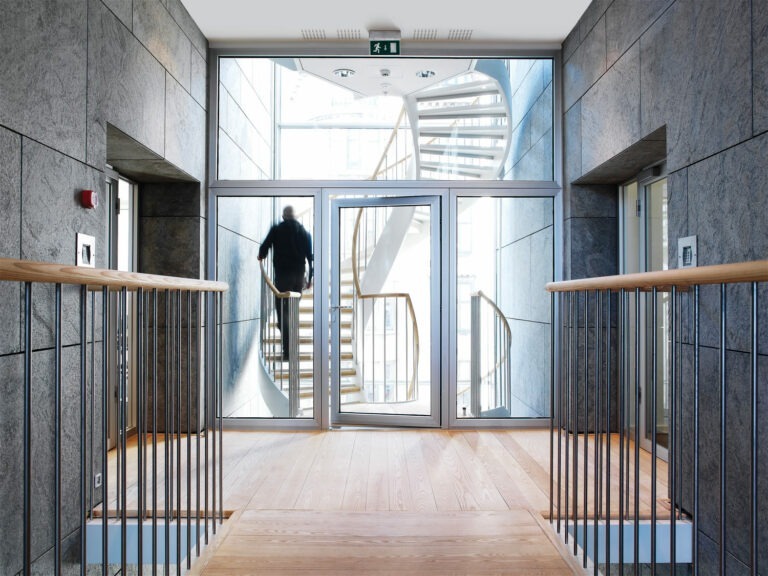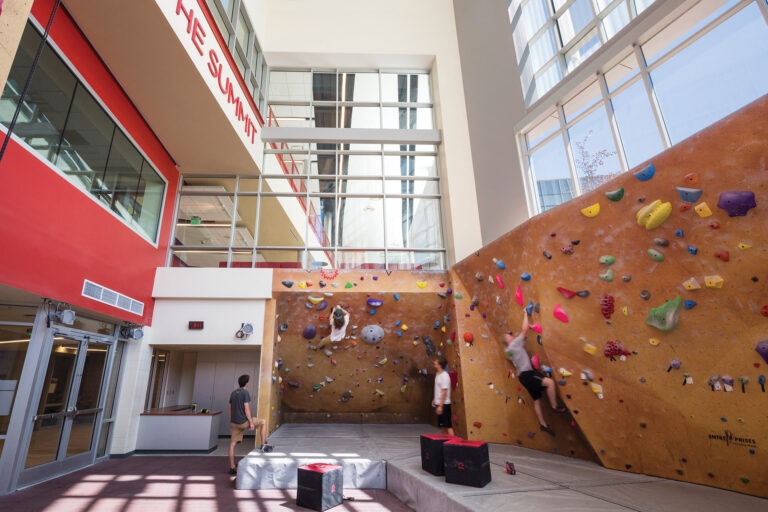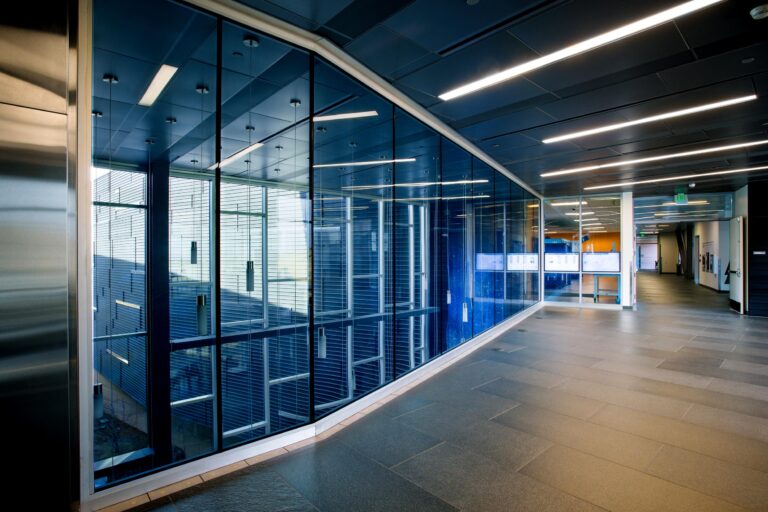 It doesn't get more important than minimizing the risk of fire, smoke, and toxic gases in the spaces you build.
We offer fire-resistant and fire-protective systems that deliver safety while compromising nothing in modern functionality or beauty. Your commercial building designs can build peace of mind right into the aesthetic.
Types of Aluminum Fire-Rated Systems
Fire-resistance classes E/EW/EI 30 through 160
Fire rating of 30 through 120
Large variety of thicknesses, finishes, and accessories
Insulated aluminum framing with laminated glass
Extruded and filled aluminum profiles
Steel and glass solutions
Our Partners for Fire-Rated Systems 

Fire-Rated Glass Systems
Windows, doors, facades, partitions, skylights, and floors that build safety into seamless design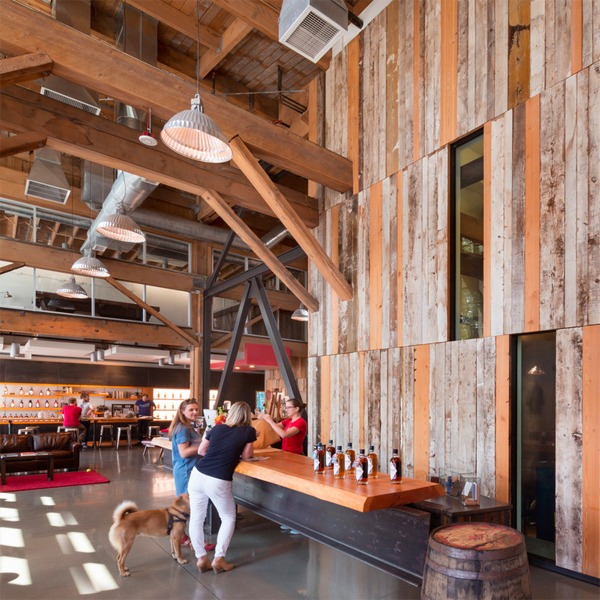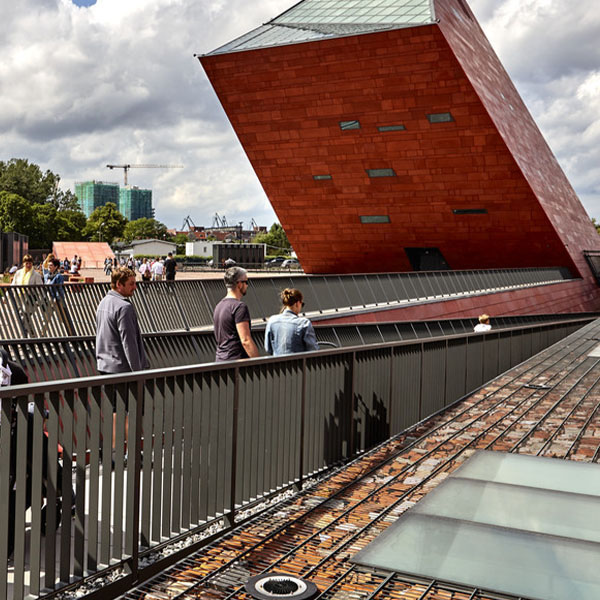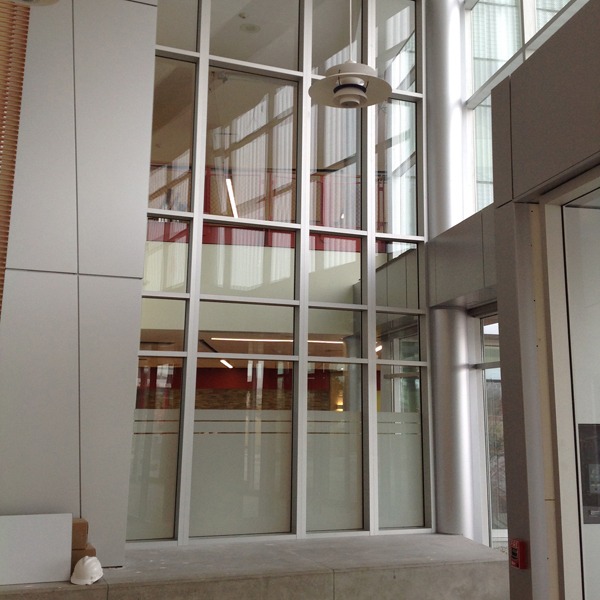 Choosing between light and fire protection is a thing of the past. Today's fire-protective and fire-resistant glass systems free your vision and your designs. You can deliver safety through beautiful products instead of cumbersome ones.
We offer fire-rated glass and glazing products for any building application you're designing, in any industry, and for any client, even those with the most rigorous demands for fire and smoke protection.
Types of Fire-Rated Glass Systems
Clear fire-protective tempered safety glass
Filmed, laminated, insulated, and butt-joint glazing
High safety ratings regarding symmetrical impact, hose-stream tests, and exposure time
Full systems and hardware for escape routes and compartmentalization
Our Partners for Fire-Rated Glass Systems  

Mailboxes and Postal Systems
For a centralized mail area that's also an enjoyable daily visit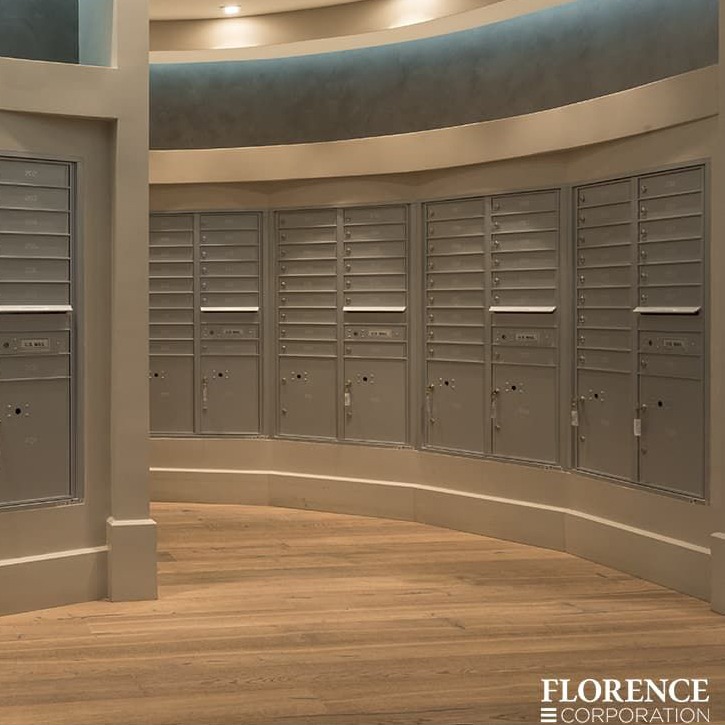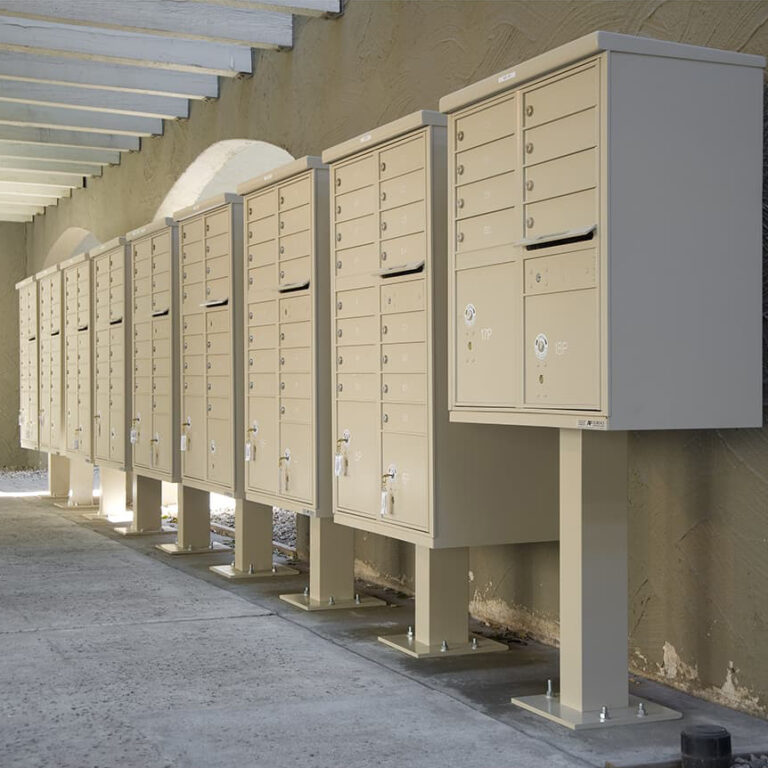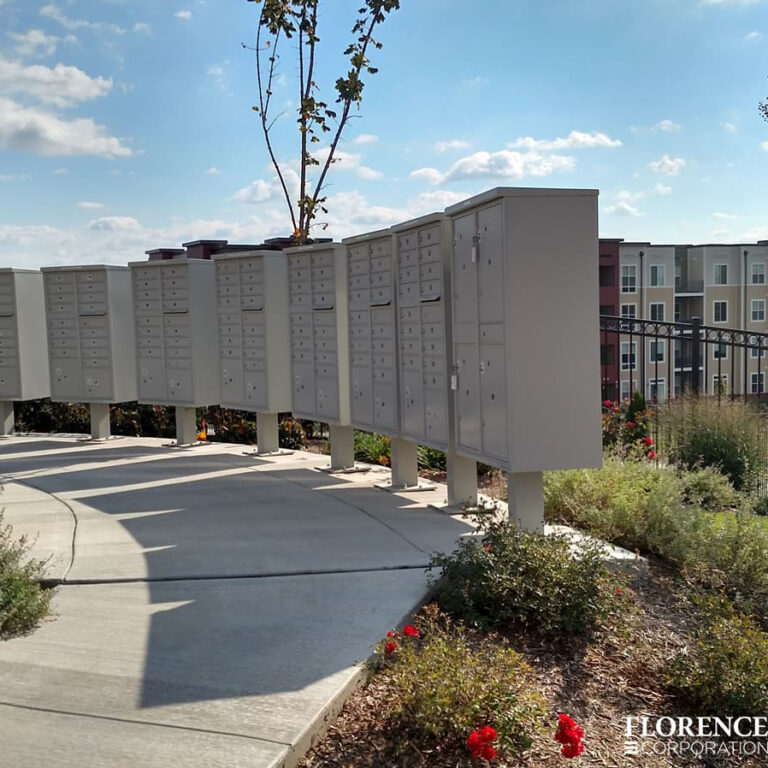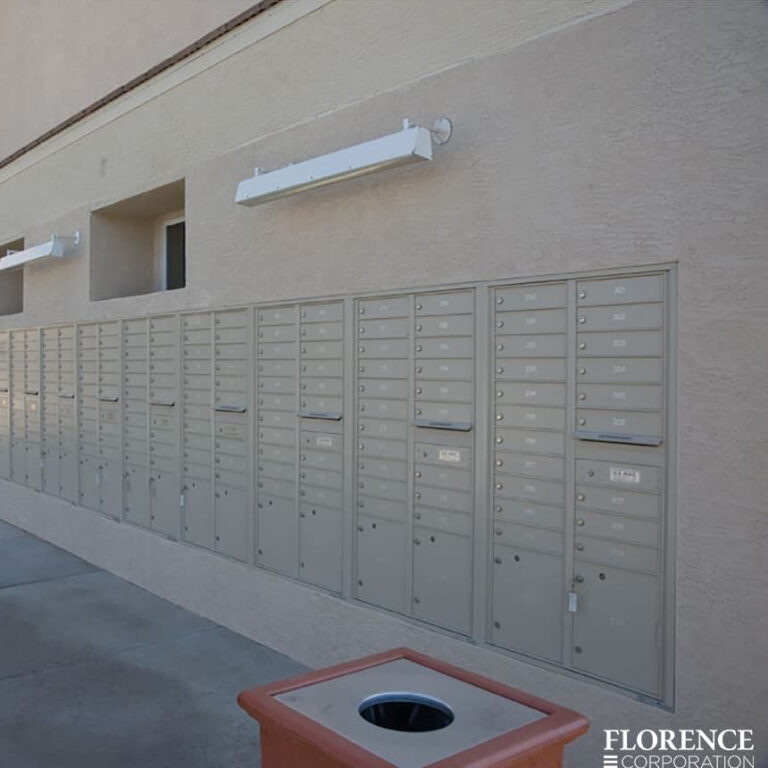 We offer mailboxes for commercial and multifamily residential spaces that keep mail and deliveries secure, hold up through season after season, and exceed U.S. Post Office requirements.
Types of Commercial Mail Systems
Cluster box units
Outdoor parcel lockers
Wall-mounted units that meet USPS (STD-4C) regulations, recessed or surface mount
Depot cabinets
Package protectors
Horizontal systems, front and rear load
Vertical systems, recessed or surface mount
Electronic lockers
Accessories including key keepers, directories, and door chimes
Our Partner for Commercial Mail Systems  

Interior, Trash, Linen, and Recycling Chutes
For waste, recycle, and linen chutes with incredible attention to detail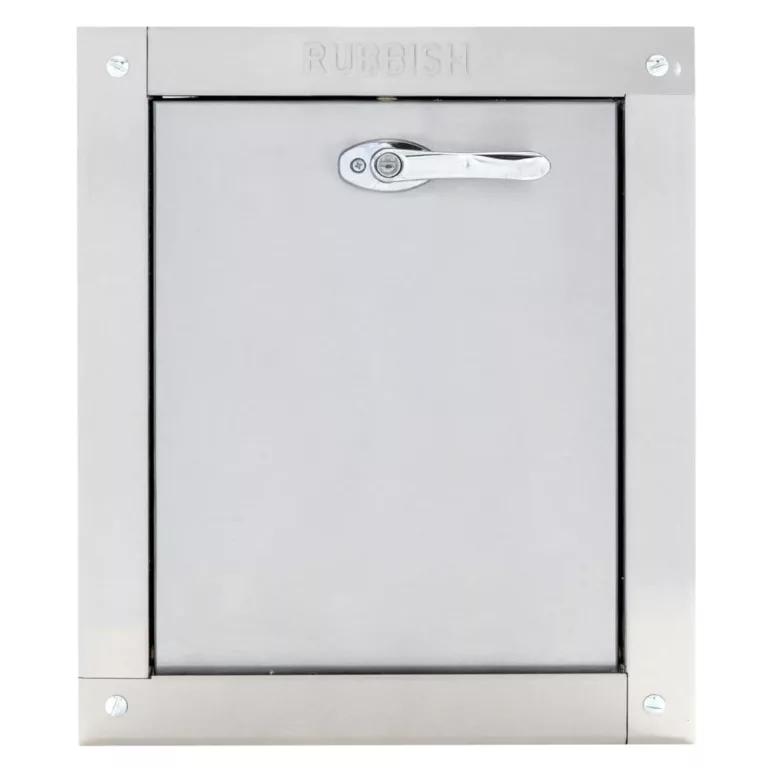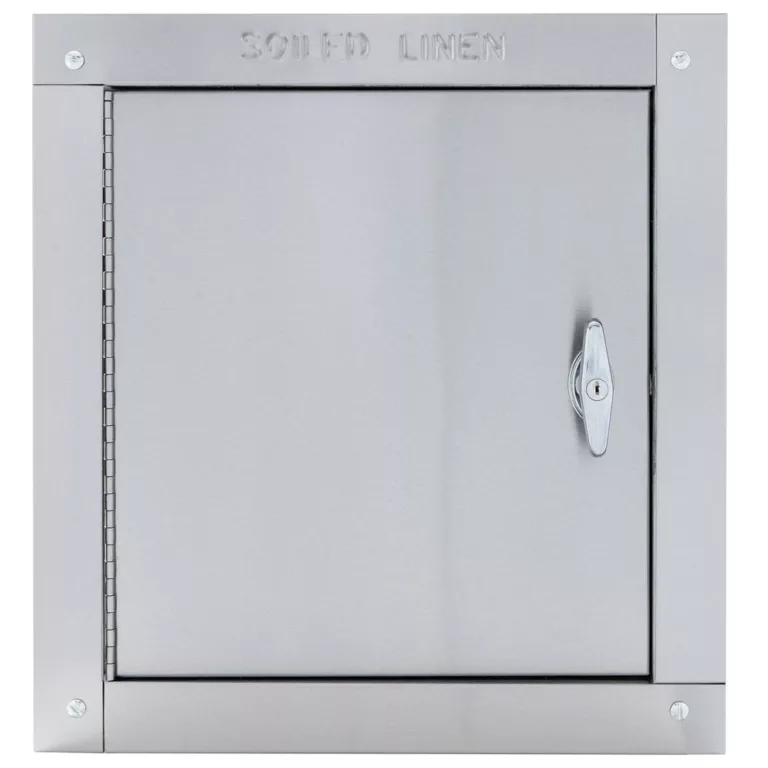 When you take special care with the trash and linen chutes you provide for clients, they'll know for certain that your commitment to impeccable design is real.
We offer the most advanced commercial trash and linen chutes available today. Their sound-dampening technology, locking channels, and sanitizing features make them the quietest, strongest, and cleanest on the market.
Types of Trash and Linen Chutes
Cluster box units
Debris chutes for construction sites
Linen and laundry chutes for hospitals, hotels, schools, and nursing facilities
Garbage and rubbish chutes for multi-family residences and other multi-floor buildings
Specialty chutes for waste that requires specific handling
Compactors 
Installation
Our Partner for Trash and Linen Chutes

Name the Architectural Building Product You Need.
And we'll get you the best version of it there is. Plus all the specifications. For any phase of your commercial design or construction project.